About Dragon Pearl Restaurant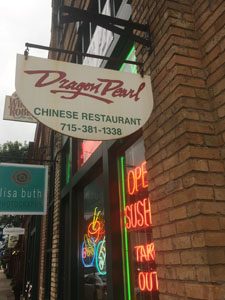 Dragon Pearl is an authentic Chinese food restaurant in Hudson. We are located in the beautiful tourism city of Hudson Wisconsin, our restaurant has been dedicated to offering the most memorable dining experience for you. We serve a variety of our own special menu, the menu features a wide variety of flavorful low-fat and gluten-free eats serves with beef, chicken, and seafood. Sushi & typical Chinese dishes are artfully presented with beer & wine in an industrial-chic room.
Very reasonable and lower rate street parking spots are available near Dragon Pearl Chinese Restaurant at any time. We open 7 days a week, from 11 am – 9:30 pm Mon-Sun, and 11 am – 10 pm on Fri – Sat. For reservation, please call 715-381-1338.
As an dining experience with us, you will be greeted the warmest welcome by our owner and all staff. We have made painstaking efforts to create the tidiest and cleanest dining place, and
guarantee you with friendly and timely service. All of your demands and feelings will be cared in our restaurant.
If you have any comment or suggestion, or want to get more specific information about us, feel free to contact us at 715-381-1338, or browse our website at dragonpearlwi.com, we will be delight to hear from you any time!